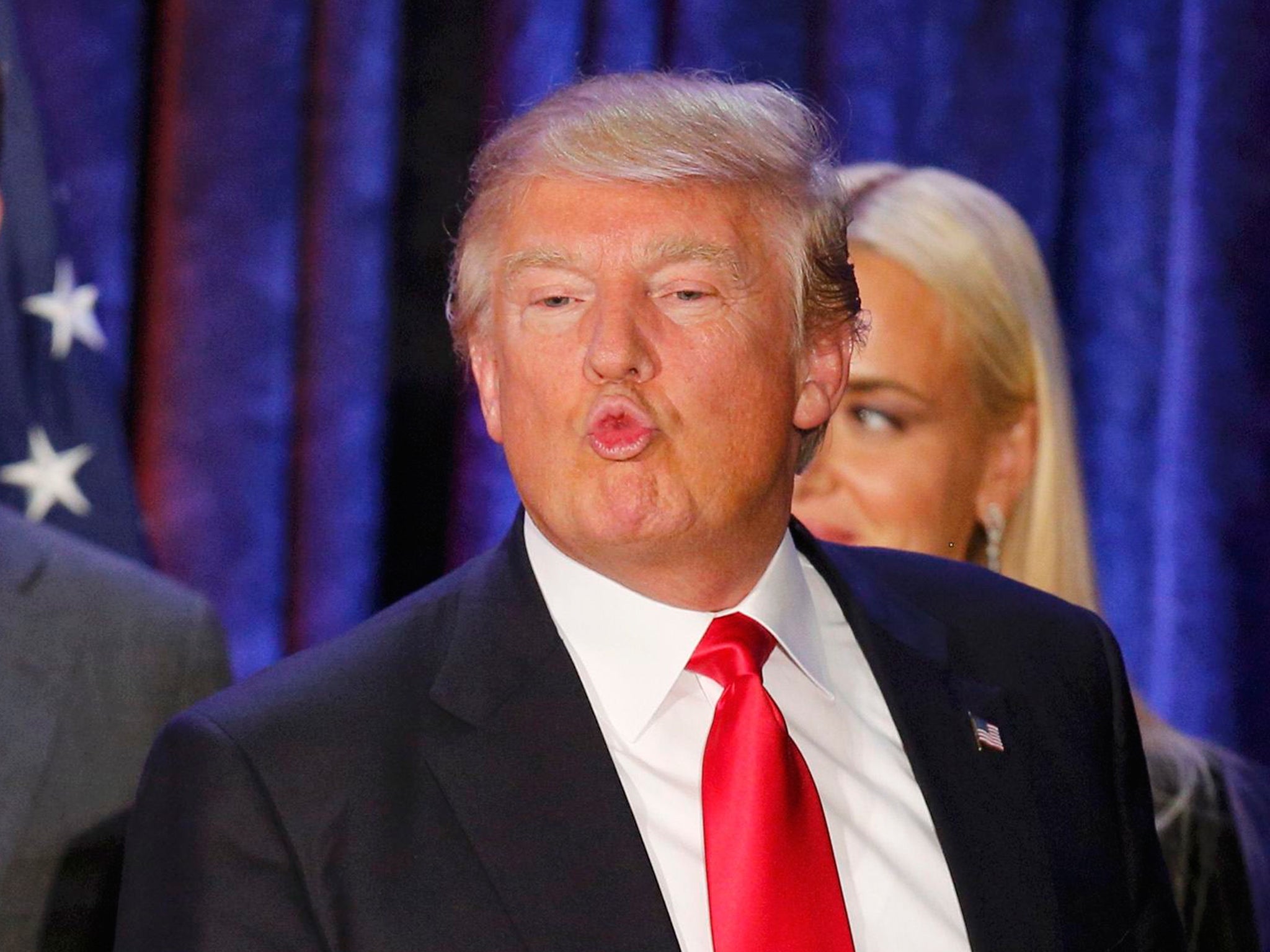 Washington, D.C., America.
This has to stop. Now. For Liberty and Justice For All, And Country and even God or whatever deity you may prefer. This is serious like a heart attack
Now that the shark jump being the Greatest Diversion that was Don Worthless's improv comic press conference.
Figurehead Donald J. Trump and the one party rule in the Congress and Senate is blatantly fucking with you, the people, the nation over and over. Their psychotic and infinite satiety for personal wealth among themselves and the confederacy of overseer oligarchs is rapidly becoming instituted national policy as the dissemination of his executive order failures and pathetically obvious bullshit excreted by the commander in chief and his staff of lobotomized primates.
For this human paraquat the nation elected thinks that spending 75 minutes childishly disrespecting the free press, the fourth estate, using the best words consisting of lame insults, redundant and irrelevant answers, irresponsibly insinuating threats against nations (did anyone catch when he told the press that they will never know if he has plans for North Korea and Iran regarding Russian acts of aggression), admonishing them to shut up and sit down and to end it with latent racism and blatant condescension towards an hasidic and african-american reporter is going to erase the most malevolent and disastrous month of shaping and running the government by this arrogant 6 foot gunny bag of shit and dead dicks topped with golden straw.
The quick destruction of his clusterfuck sadistic and unconstitutional travel/Muslim ban by 3 judges. Which basically is the first betrayal and broken promise to all his supporters and to the voters that cast his ballot.
The validation of Senator "Next President" Elizabeth Warren even after getting barred from the confirmation process of Jefferson Sessions for Attorney General on a flimsy rule dredged up by Senator Mitch "Bitch" McConnell, who yet again became a joke on the internet from his lame proclamation "nevertheless, she persisted". Turning that dismissal into another universal protest quote for female empowerment and giving the next commander in chief more exposure and familiarity.
The mind-blowing exposure of a national security conference meeting in Trump's Miami Palace Hotel stupidly being conducted in the outdoor dining area. Being illuminated by insecure smartphone flashlights and being documented a stupid rich asshole platinum club member Richard "Dickhead" DeAgazo and friend of the Figurehead on his facebook page.
The Situation Patio.
The declining of the Labor Secretary position by odious subhuman owner and chairman of Carl's Jr and Hardees, Andrew Pudzer. This was technically a huge victory for minimum wage and living wage salaried workers across the land. And most importantly a victory for human beings, for this guy desires robots to flip his burgers than to give his employees raises. Reportedly, he was rejected for being an brutally abusive bastard, beating and molesting his wife and an executive and fostering a perverted neanderthal working environment and rampant wage theft in his restaurant chains. And he also hired illegal immigrants to clean his mansion. With these wretched prior offenses to society, it's a pleasant surprise that Trump let him go without protest and maybe a sign that he has evolved from his own sordid past with similar behavior he had towards his first wife and mother of his first lady daughter and his quasi-envoy sons.
The press conference with Prime Minister Natenyahu and his pussyfooting response concerning the two state solution for peaceful coexistence. And how Bibi stoically stood there smirking when Trump told him to ease up on building settlements on Palestinian territory, which he already did in spades and with bulldozers, secure in the knowledge of the support of Trump's boy wonder advisor Jared Kushner, and blew off his meaningless request by derisively saying that "it's the art of the deal right?"  Despite the unofficial foreign policy permission for a potential apartheid state, Trump still looked like a stunned fool.
Prime Minister Benjamin Netanyahu
Then there is former NSA Advisor General Michael Flynn. Professing loyalty to the Trump campaign in the earliest stages.  RNC convention MC, when maligning Manifest Hillary getting the crowd to yell "lock her up" and remarking that if he did half the stuff she did with her separate server during her tenure as Secretary Of State, he would be in prison, will now get his ironic just desserts, thanks to his creepy wheeling and dealing and reassurances of sanction lifts with a crooked Russian official before Trump got elected and before he got his position in the NSA. And subsequently lying about these exchanges to Trump's media and press team, Conway and Spicer and idiotically or intentionally (or intentionally and idiotically) misleading Vice President Pence before his interview on Face The Nation about these confirmed rumors of treason. The good news coming out of this scary breach of corrupt diplomacy is that it may have ruined Kellyanne Conway's career as a professional lying douchehag representing the White House and from being a future pundit.
What is sick about Flynn's fuckup is that Trump may have given him these orders so he can be the fall guy when it got exposed and might be the reason that Steve Bannon to a principal position in the NSA. Flynn and maybe from those pics that evening in Miami may be also contributing to the disturbing fact that all of the intelligence agencies are committing mutiny by refusing to share pertinent intel with the Figurehead, citing total mistrust in their commander. And a palpable sense of disrespect judging by the almost daily leaks about the Figurehead's scattershot policy plans, no doubt caused by Trump's plausible deniability responses about the dismissal or resignation of Gen. Flynn., because as is well documented by the tremendous mind of the Figurehead and his conviction of the use of extreme vetting that inspired his massive failure ban, he knows he must look bad since he picked this reckless jerk.
It's quite unfunny that, considering all these leaks and being that they are basically and arbitrarily illegal, that after the brutal treatment of Chelsea Manning and the unjustified pursuit of Edward Snowden, that this rebellious behavior and irreverence towards the presidency is now being tolerated by the Deep State. It's alarming if this is the case, and shocking that Figurehead Trump has not used this for his latest excuse (oh he did?) to again deflect from his utter incompetence and autocrat tendencies as the leader of the free world. Which he reminds us, is a mess.
And so is the country and government that he inherited, no thanks to the biggest electoral margin in his mind, which he repetitively responded to whichever fake news monger he called on.
As for the grand national airing dissemination of best words that he shared in front of piss lemon embroidered curtains with the fourth estate, this may have been decided by the Figurehead himself. For he felt that Kellyanne and Spicey couldn't deflect questions or spread the bullshit good enough and might even incriminate themselves or him even further by getting stumped about our new ally and dominant superpower yearning nation, Russia.
The thing is, he did a very shitty job himself. All of his answers were nonsense, non sequiturs, mockeries and mimicries. There were times, and Trump has displayed this before, where he resembles the antics of Larry David, the one on Curb Your Enthusiam, especially in his mannerisms, crude self-righteousness when he answers pertinent questions and engages in frustrating banter with the fake news mongers in the room, now officially the enemies of the state. He's even still feuding with Rosie O'Donnell for crying out loud, just like Larry. If there needs to be action taken against Figurehead Autocrat Trump, CNN should hire comedian Susie Essman, equip her with credentials and send her in character as Susie Greene and put her in the next press conference that this, as she would say to Larry, bald asshole decides to cobble together and bombard him with questions about his pandering to Putin with profanities, demeaning insults and rebut his demands to shut up and sit down by yelling louder and going to the podium and chest bump him like Charles Oakley. (If you use this SNL, remember to cut me some cheddar and a writing credit, and also acknowledgement of this struggling digital publication.)
Please CNN, make it happen.
Unfortunately, Figurehead Trump got what he wanted, since this oratory debacle stayed on cable news all weekend long and got mocked on the late night shows. And in a twisted kizmet way, improved viewer ratings for their shows and networks. In the meantime, a career climate change refuser contrarian and greedy fucking fuck named Scott Pruitt got confirmed to head the EPA, a government branch that he spent the majority of his late career trying to destroy in court, and the most essential stipulations of the Dodd-Frank act is in the first stage of being dismantled.
And all these jokes and depictions about his press conference didn't do a dent on Trump and his ego and id,  because it's impossible to affect a borderline sociopath who has no sense of shame or decency. And to prove his demented point, he held a 2020 campaign rally on an airplane hangar in Florida. Where he put his harrowed wife on stage to recite the lord's prayer. The bizarre thing is either that he used her and that to introduce him or if he thinks as the President he can ordain ministers. Also a collective of African Americans holding Blacks for 2020 signs(!!!) And then in an impromptu, man of the people moment he brought a supporter onstage for the reason that he saw being interviewed on TV (Trump likes watching television), and liked what he said. Well this guy came up all excited (Trump remarked that he was worried he was going to kiss him once he saw him, not seeing the irony in that) said some inane shit and giving unmerited praise to the President Figurehead, but the choice of this attire might have got him a free pass from the secret service, he was wearing a concert t-shirt of Trump's inauguration.
Usually, the majority of these shirts commemorating events have cheap materials and cheesy printing. But that shirt is vividly immaculate. It looks like a prototype about to go on the assembly line. Someone (cough, Trump, cough) is looking to make some cheddar marketing the only successful thing that the President has actually achieved so far, the day he got the job and the crowd size in his deluded mind.
But you know what, the permeating stench of big league impropriety still hangs on the elected one, in the recent article about all the money he owes to an scandal ridden international bank and the interlocking links between him, his kin and his favorite country.
If you measure President Donald Trump's conflicts of interest by the amount of money at stake, or the variety of dicey interactions with government regulators, one dwarfs any other: his relationship with Deutsche Bank.
In recent weeks, Deutsche Bank has scrambled to reach agreements with American regulators over a host of alleged misdeeds. But because the president has not sold his company, the bank remains a central arena for potential conflicts between his family's business interests and the actions of officials in his administration.
Deutsche is Trump's major creditor, having lent billions to the president since the late 1990s even as other American banks abandoned Trump, who frequently bankrupted his businesses. While the president hasn't released his tax returns, he has made public some information about his debts. According to these incomplete disclosures and reports, the Trump Organization has roughly $300 million in loans outstanding from the bank. Trump continues to own the business, although he has turned over day-to-day management to his sons.
At the same time that it is Trump's biggest known creditor, Deutsche is in frequent contact with multiple federal regulators. While the bank agreed last week to pay $630 million to settle charges by New York state's top financial regulator as well as the U.K.'s Financial Conduct Authority that it had aided Russian money-laundering, it's still undergoing a related federal investigation into those activities, which it is also trying to settle. That will be an early big test of the Justice Department under Attorney General Jeff Sessions. The Justice Department also has an ongoing probe of foreign exchange manipulation by several banks, including Deutsche Bank.
For years, Donald Trump has used a powerful tool when dealing with bankers: his personal guarantee.
Now that guarantee — employed to extract better terms on hundreds of millions of dollars of loans to the Trump Organization — is at the center of a delicate loan-restructuring discussion at Deutsche Bank AG, which is under investigation on several fronts by the U.S. Department of Justice.
The bank is trying to restructure some of Trump's roughly $300 million debt as part of an attempt to reduce any conflict of interest between the loan and his presidency, according to a person familiar with the matter. Normally, the removal of a personal pledge might lead to more-stringent terms. But there is little normal about this interaction. Trump's attorney general will inherit an investigation of Deutsche Bank related to stock trades for rich clients in Russia — where Trump says he plans to improve relations — and may have to deal with a possible multibillion-dollar penalty to the bank related to mortgage-bond investigations.

"When you have political appointees making decisions about banks that the president owes a lot of money to, it looks terrible," said Richard Painter, a law professor at the University of Minnesota who was the chief ethics lawyer for President George W. Bush. "The U.S. government is dealing with regulatory and criminal issues with the big banks all the time, and if he owes them a lot of money, there might be an incentive to favor less regulation and less enforcement for the banks."
The scramble to restructure is the latest chapter in Trump's fraught relationship with Deutsche Bank, one of the few financial institutions on Wall Street that still does deals with a man long known as a publicity-seeking and unconventional real-estate developer who didn't hesitate to sue his lender eight years ago. 
Deutsche Bank also lends to Trump's extended family, including his son-in-law Jared Kushner. Weeks before the election, the bank refinanced most of the $370 million of debt against retail spaces Kushner's company owns in midtown Manhattan.
Herein lies the true motive for Figurehead Trump and Russia's mutual interest to win the election and run the nation for the next 4 years, or long enough for Trump to sit in the oval office if impeachment hearings eventually start, is to bail out Trump's empire, big oil companies and Russia's struggling economy.
Now it makes sense of the obvious vetting of the likes of oiligarch Secretary Of State Rex Tillerson, and all those jackals from Goldman Sachs.
It's going to be the biggest bankruptcy hearing in world history. With Attorney General Jefferson Sessions III presiding over it.
That's if this snowflake doesn't fuck it up.